What Brandfon Hyundai 
service
 and parts departments offers!
Over 200 tires in stock
2 year Pro Rated Road Hazard warranty on all our tires-Free!
No Hidden Charges - Free tire disposal, Free wheel weights & Free Valve stems!

We WILL match or beat any competitor's price.
Call us today or email us for a quote for your trouble free tire purchases!!

General Tire Information:How to read your tire size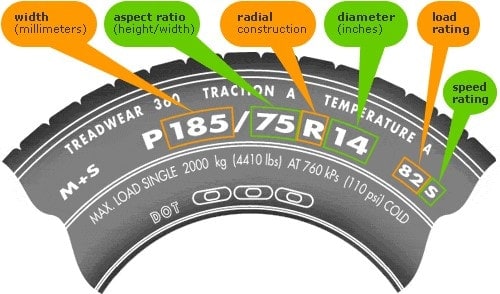 Speed Ratings:
Speed ratings are found right on the sidewall of the tire. It will be a single letter after the tire size. Speed ratings only apply to the tire and NOT to the vehicle.
Q  - up to 100 mph
R  - up to 106 mph
S   - up to 112 mph
U   - up to 124 mph
H   - up to 130 mph
V    - up to 149 mph
W   - up to 168 mph
Y     - up to 186 mph
Z     - 149 mph and over
(Speed ratings only apply to tires that have not been damaged, altered, or repaired)

Top 5 Safety Tips for Happy Tires


1)    Inspect your tires for bulges, uneven tread wear, or dry rot cracking regularly
2)    Check tire pressures and adjust them at least once a month
3)    Rotate and balance tires every 7,500 miles
4)    Perform recommended wheel alignment check at least once a year- Free with all our services
5)    Install tires in matched pairs or complete set of four (AWD)